$

20.00
Find your Fire - ORANGE & CHILI PEPPER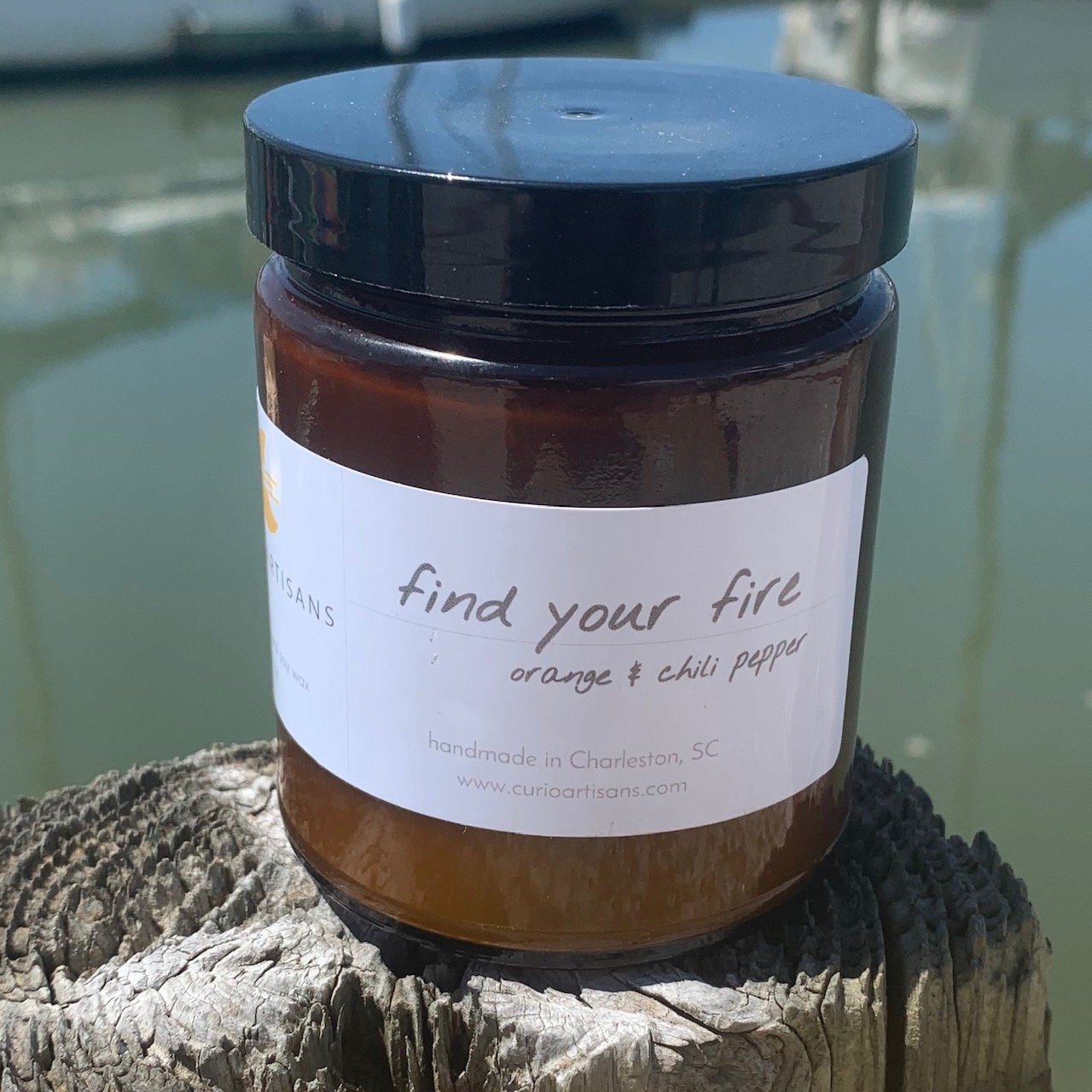 Sassy, strong and bold. This scent is a fusion of true orange with a spicy hot pepper kick! It's a best seller!
All candles are artisan, small-batch, hand-poured candles using 100% US grown soy, cotton wicks, essential oil and fine fragrance blends. Our products are phthalate, dye, paraben and lead free.
Handmade in beautiful Charleston, SC.
Burn Time:
6oz - 25+ hours
9oz - 50+ hours