$

20.00
Miles of Smiles - GRAPEFRUIT & MINT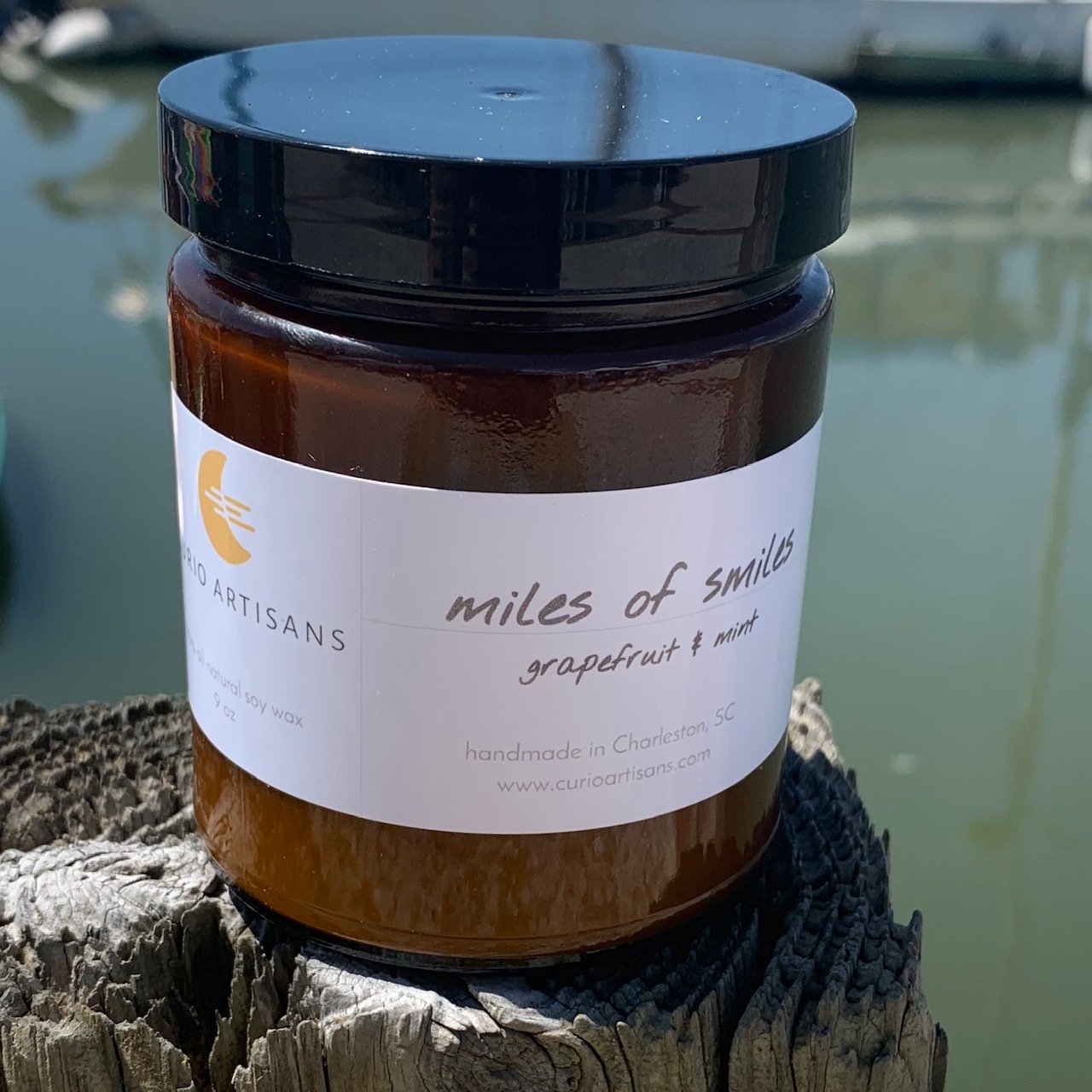 Refreshing and sophisticated - this grapefruit and mint scent is loved by many! Hints of lavender and rhubarb give it depth, while the mint gives an herbal counter to the punchy grapefruit. Perfect for brightening up your space!
All candles are artisan, small-batch, hand-poured candles using 100% US grown soy, cotton wicks, essential oil and fine fragrance blends. Our products are phthalate, dye, paraben and lead free.
Handmade in beautiful Charleston, SC.
Burn Time:
6oz - 25+ hours
9 oz - 50+ hours