$

20.00
Take a Road Trip - NAG CHAMPA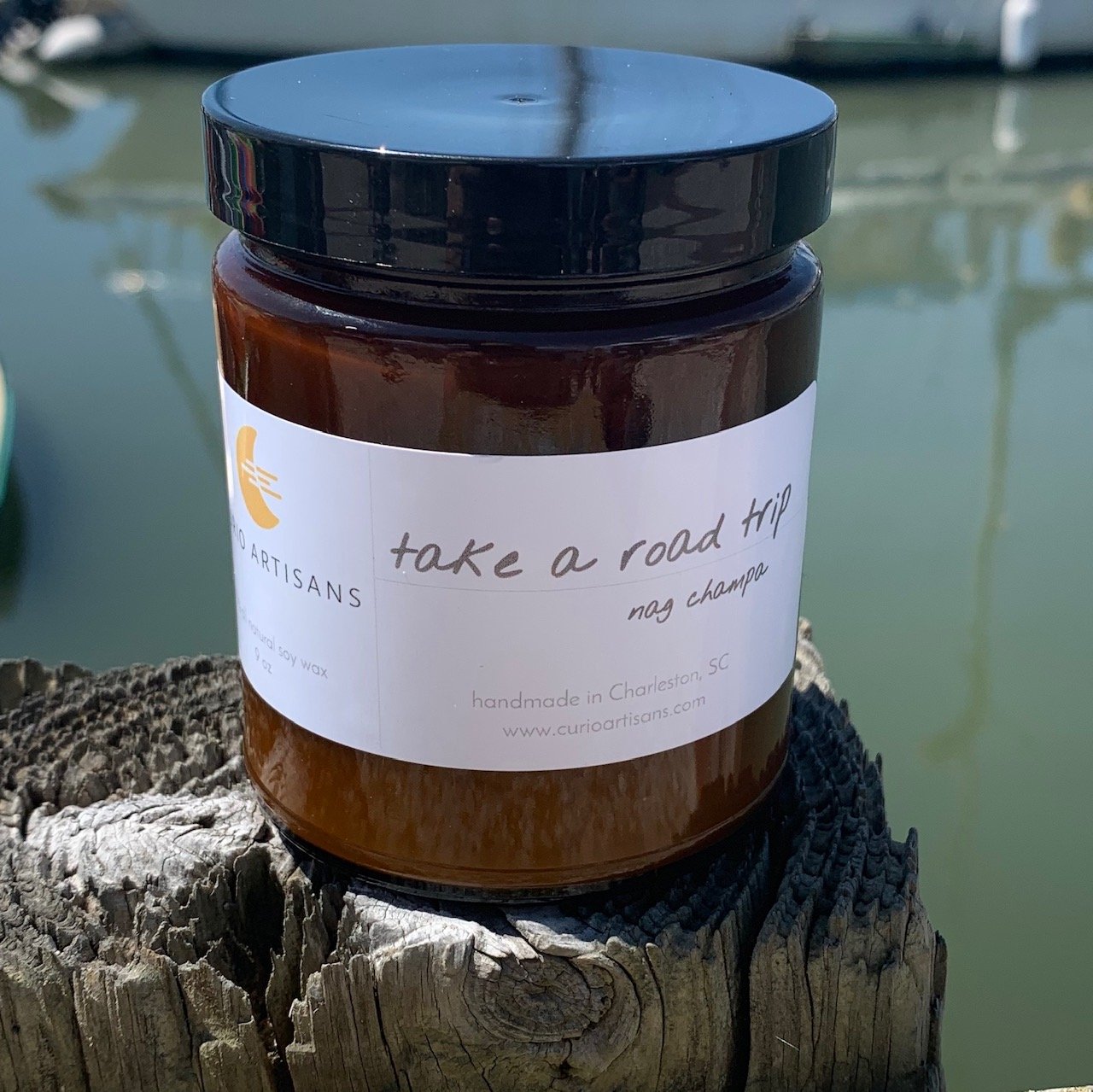 Nag Champa is a fragrance popular in incense. It has woody notes with hints of patchouli, amber and vanilla and upper notes of orange and spice. Extremely nice scent and popular!
All candles are artisan, small-batch, hand-poured candles using 100% US grown soy, cotton wicks, essential oil and fine fragrance blends. Our products are phthalate, dye, paraben and lead free.
Handmade in beautiful Charleston, SC.
Burn Time:
6oz - 20+ hours
9oz - 50+ hours