$

20.00
Target Practice - CITRONELLA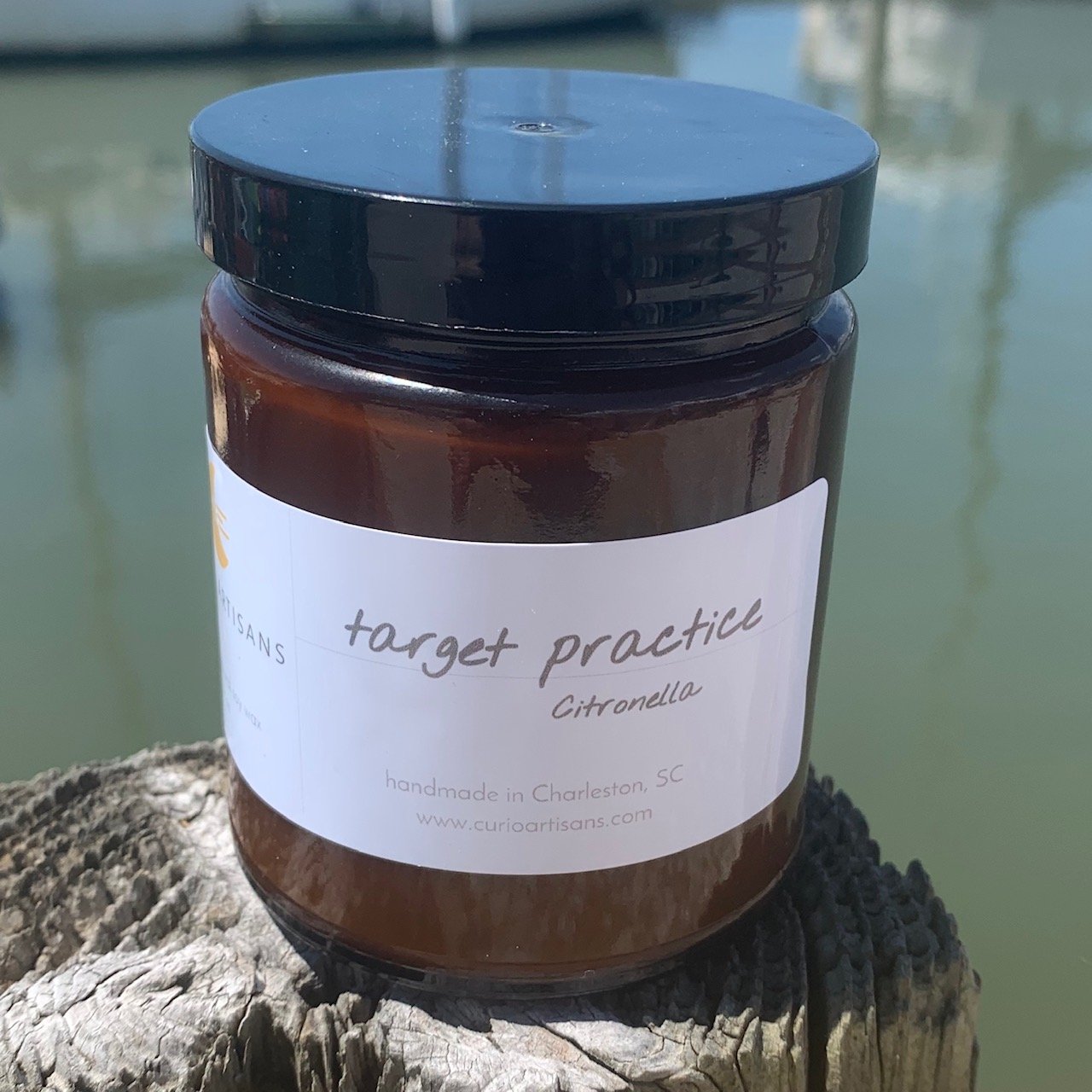 Your natural Mosquito Repellent!
Infused with the oil of the citronella plant, this classic scent combined with top notes of lemongrass and bottom notes of camphor to target pesky bugs on your porch, deck or campsite!
All candles are artisan, small-batch, hand-poured candles using 100% US grown soy, cotton wicks, essential oil and fine fragrance blends. Our products are phthalate, dye, paraben and lead free.
Handmade in beautiful Charleston, SC.
Burn Time:
6oz - 25+ hours
9 oz - 50+ hours